Trinity
The First School To Offer Tuition-Free Apologetics/Theology Graduate Distance Programs
For Everyone Who Desires To Study Theology
A Quality Theological Seminary Without Tuition-Fees
Tuition-free correspondence Bible Seminary courses

All textbooks are supplied FREE via downloads

More than 100 FREE resource CDs via downloads

Study Bible and Theology School courses at own pace

Enroll in a Bible Seminary without leaving your job

Seminary level masters and doctoral programs

Unique courses in Apologetics and Biblical Archeology

Students in more than 140 countries

Fully Accredited Theology and Bible Courses
Courses



Trinity: The First School To Offer Free Apologetics/Theology Graduate Distance Programs

Trinity Graduate School of Apologetics and Theology is restructuring its courses and the work is expected to be complete very soon. Thus all the available courses are listed below but the details of some courses will take three weeks to be updated. You can apply for any of diplomas listed below, even if the details of the syllabus are not listed yet.

There is absolutely no tuition fees, fees for books, or any hidden fees. At the same time, a small one-time registration fees is applicable for students from developed countries, information about which will be sent to you with your initial admission notice. There is no registration fees for students from poor countries.

In addition to the FREE textbooks that are given for each course, Trinity School also offers more than 100 CDs totally FREE via downloads. These FREE CDs contain Bibles, Theological books, Audio and Video. You download them at your convenience. There is no other institution worldwide which gives so much material free to its students.

Please note: If the same topic, say Theology Proper, is seen in more than one diploma program, they are not one and the same. They represent different courses, and their module numbers are therefore different.



Bachelors Diplomas Offered



BTh — Bachelor of Theology
BMin — Bachelor of Ministry
BRE
BD



Masters Diplomas Offered



PGDA — Postgraduate Diploma in Apologetics
MBS — Master of Biblical Studies
MDiv — Master of Divinity
MMin
MRE — Master of Religious Education
MTh — Master of Theology
MBArch — Master of Biblical Archeology



Doctoral Diplomas Offered



DBS — Doctor of Biblical Studies
DMin — Doctor of (Christian) Ministry
DDiv
DRE – Doctor of Religious Education
ThD — Doctor of Theology
DrApol – Doctor of Apologetics
PhD, DLitt and DSc [In Collaboration with SGST, USA]
Anchient & Midieval Church History

Apologetics & Outreach

Biblical Theology

Calvin's Institutes

Christ-Centered Preaching: Preparation & Delivery Of Sermons

Christian Ethics

Christian Worship

Francis A. Schaeffer: The Early Years

Francis A. Schaeffer: The Later Years

God & His Word

God's World Mission

Hebrews To Revelation

Humanity, Christ, & Redemption

Life & Letters Of Paul

Life & Teachings Of Jesus

New Testament History & Theology

Old Testament History

Psalms & Wisdom Books

Reformation & Modern Church History

Spirit, Church, & Last Things

Studies In Judges

Studies In Leviticus

Youth Ministry


"THE COURSES OFFERED AT COVENANT (SEEN BELOW) ARE
HIGHLY RECOMMENDED! I STUDY THESE COURSES MYSELF AND
THE PROFESSORS ARE AWESOME! THEY REALLY BRING THE
BIBLE ALIVE IN A NEW & EXCITING WAY!!!
"ALSO SEE "RESOURCES FOR LIFE"
WHERE YOU CAN SEARCH MORE
THAN 1,OOO FREE DOWNLOADABLE
RESOURCES FROM COVENANT
THEOLOGICAL SEMINARY
"LIVING CHRIST TODAY" WITH
DAILY DEVOTIONALS & DAILY BIBLE
TEACHINGS WEBCASTS!!! Also
Presented By Covenant Theological
Seminary!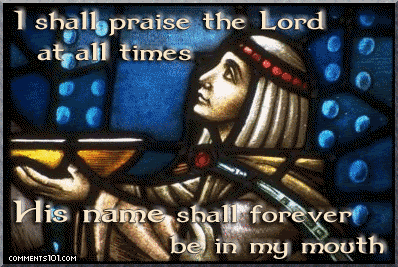 ChristianCourses.com is a premier provider of FREE online courses to students all around the world. Whether you are new to studying the Bible or are a seasoned Bible student, we have something for you! Over 40 courses are available at no cost in the areas of:
​
Old Testament, New Testament, Christian Apologetics, Church History, Christian Counseling, Christian Ministry

​​You also have opportunity to sort our courses according to your specific area of interest, including the First Steps in the Christian Faith series, First Steps in Effective Ministry series, and Christian Apologetics series. Simply click on your series of interest from the Course Category menu.
And be sure to check out our FastTrax courses which are perfectly designed to fit your busy schedule.
Please note: Registration is required to access each course.
View our Entire Course Catalog of FREE Courses! Just click on the ChristianCourses.com banner!